Success Stories !!!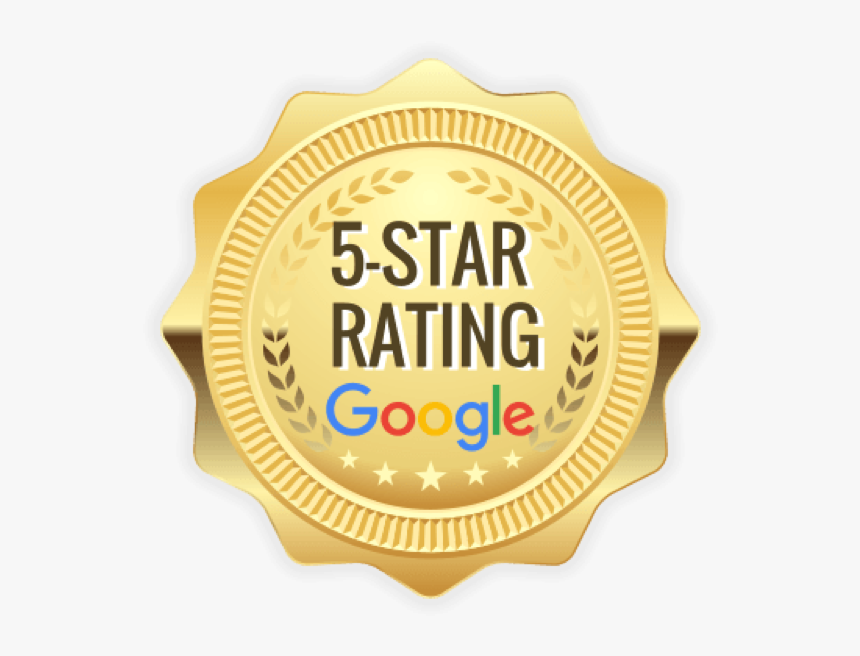 ---
Hemanth Prasanna

Amrinder helped me in the purchase of my first house. Right from the start to the end and even after the purchase, he guided me through every process which made me feel confident about going ahead with the ownership.
---
Rav Jawandha

We were so fortunate to have found Amrinder as our Realtor, he helped us find the right house in the right neighbourhood for the right price. He was patient as we look at homes over several months and he cautioned us about making unreasonable offers when we fell too quickly for overpriced homes.
In short, he was always on our side working to make our house purchase as simple and successful as possible. The best part about working with Amrinder Chahal was that he was always more focused on answering our questions, giving us good advice, and finding homes that met our needs than he was on closing a deal. We would recommend him to anyone without any doubt.
---
Noel Dela Pena

Excellent service Amrinder keep up the good work god bless you! Will stay in touch for sure. We never dreamt for a home purchase but you made it happen. Not having enough words to thank you more.
---
Candy Lendt

Amrinder and his team were absolutely fantastic! My deal was tricky and very time consuming. Amrinder assured me on several occasions that everything will be fine and not to worry.
Very responsive, respectful and professional. I would highly recommend Amrinder. Thank you for all your hard work.
---
Felistas Nyangoni

The best realtor you can ever find. There were so many uncertainties being a first time home buyer but Amrinder helped us every step of the way. He is professional, personal and cares about his clients . He provides custom made solutions to every situation that arises and was available to answer any question any time of the day. We managed to get a beautiful home at a good price. It was an absolute wonderful experience working with him. I highly recommend him to anyone who feels it's impossible to buy a house . It is a dream come true with Amrinder Chahal Real Estate. Try them and you won't regret it !
---
Grace Lopez

Amrinder Chahal Real Estate is exceptional, you will not be disappointed, Amrinder made me feel comfortable and stress free through my entire buying process. Thank you Amrinder! Thank you for making my dreams come true for me and my family. All the best.
---
Jeff M

What an incredible service you get working with Amrinder. He was nothing short of amazing! From understanding our needs, working with our timelines and making us feel super comfortable every step of the way. We are now owners of our first investment property! Thanks again and can't wait to work with you down the road.
---
Raiza Dela Pena

Amrinder really went above and beyond for my family. No matter how complicated it gets, he finds a way to resolve it and reassures you that everything will be okay. He builds a great working relationship with you, is always available and understanding. A great choice!
---
Yatin Nehete

Positive: Professionalism, Quality, Responsiveness, Value
---
Maria S.

excellent...excellent...excellent...from start to finish.
Amrinder values professionalism. He takes his time to explain everything and answers all my questions. It is not only finding and getting the right property but more so it is about TRUST and that's what I/ We have with Amrinder...from our realty estate agent to being a friend. Thank you Amrinder
---
Norman Sarsonas

As a first time home buyer, Amrinder was very helpful and patient. He explained everything and would encouraged me to ask questions. He was always available even when its past the working hours. I liked his work attitude...very positive. Thank you Amrinder for all your help and effort . Will be in touch
---
Roupi Kular

Amrinder is a great partner to work with if you are looking for a home. He keeps your best interests in mind and takes the time to address all questions and concerns along the way. He is extremely responsive which is very important when it comes to real estate. He kept me informed at all times and followed up on all small details.
---
Amir B

Buying and finding a house at the top of the market was not an easy task.. Amrinder was very professional as well as personal…my stresses were high as my criteria needed to be met. Amrinder is not only a fantastic realtor, he is an excellent support system. ANYTIME there was a house we wanted to see Amrinder moved fast as houses were flying off the market. He negotiated and helped us to obtain the house of our dreams and his team is amazing and I would highly recommend them to anyone looking to purchase a home, try it you won't regret it.
---
Rowella Jores

If you are looking for a hustle-free and smooth transaction, Amrinder is the perfect guy. He will help you up to the closing. You dont have to worry about any paper works, he will guide you throughout the process. Responsive and will give you ideas for do's and don't.
---
Badrinarayanan Muralidharan

We just closed our first home through Amrinder. Just like any other first time home buyer, we too had our uncertain about buying a home and that's when we met Amrinder. He clearly understood our financial conditions, our affordable finanacial range and expectations and got us our first home. His commitment, flexibility, knowledge on current market, his assessment on current trend before closing and most important of all "His attitude", made us very comfortable to work with him and trust him completely. Our experience has been great throughout this buying process.
Even after buying the house, he has been available anytime we needed him for any sort of advice. I would definitely RECOMMEND Amrinder to anyone who is looking to buy their home.
---
Faith Atabule

Amrinder is the absolutely best realtor my family and I worked with in buying our first home. A truly patient and calm person who listened to our requirements. readily available for showings and encouraged us to never over bid on properties that were not valuable in the long run. He clearly has knowledge of the market and guided us accordingly. The process was somewhat llong but truly rewarding at the very end. His service was impeccablle and we are glad we engaged with him in looking for a property. We would recomment Amrinder to anyone looking to buy their home.
Best Regards,
The Atabule's
---
Kishore C

Amrinder is the right person for all the real estate needs. He does his job with due dilligence and would patiently listen to his clients requirements. he would never over bid and misguide us and be honest in representing his clients. Considering his busy schedule he woulld always make time for his clients and answer all the questions. I would recommend Amrinder for all real estate needs and wish him all the very best !!! Best Regards, Kishore
---
Jeevan Raj

I never thought I could own a home!
Every realtor whom I had spoken to previously discouraged me since I did not have the required 5 % for down. My experience with Amrinder from the beginning was outstanding, he was the only realtor who was poositive and supported me, he goes out of his way to help and ensured yoou get what you prefer. I just went ahead with no hopes of owning a house and just thought I will give a try. But Amrinder proved me wrong. Overall my experience and the hoouse hunt journey was amazing and memorable. All thanks to him
---
Rashid Shamshad

I have just cloosed my first house with Amrinder. He was very sensible with the listing he showed me because he had a clear understanding of my financial situation and before everything we had sat down and spoke about my main ending goal. He reallly made the experience so much better. He is easliy accessible and always looking to take next step and he is professional, knowledgeablle and resoourceful. he made our first time home buying experience very easy by giving advises especially during the pandemic with the so much fluctuations.
Overall it was A+ experience from start to finish. I highly recommend Amrinder and his team.
---
Ketan Sharma

I bought my first condominium through Amrinder.
Amrinder would understand your housing requirements and financial situation and then with his due diligence, would suggest the best matching listings. Amrinder is highly skilled and knowledgeable in his area of expertise. Amrinder has not only helped me in finding right property for me, but also helped me throughout the process, also making sure to get best mortgage rates, connecting to other professionals and has always been available to answer any questions, anytime.
I would highly recommend Amrinder as one stop for all of your real estate needs/requirements.
Thanks very much Amrinder! :)
---
Richard Zachariah

Mr. Amrinder is a true professional, glad we had a opportunity to work with him. Buying a house is not a easy task but Mr. Amrinder made it stress free for us, his constant support through out the process, answering to our endless queries, most importantly his "Client First" mantra really does the trick. First time home buyers or seasoned buyers I strongly recommend Mr.Amrinder . He is best in the market!!
---
Jennifer Akagbosu

Amrinder is an amazing realtor. He assisted my family and I in getting our new home. I had spoken to many realtors before I decided to go with him because of his excellent service. During our first meeting he took his time to explain and calculate all that we will require in getting our home. He was always patient and even when busy he ensures to answer my questions before the end of the day. He listened to all my needs and we ended up getting a house lower than what we had budgeted. I will definitely be using him again and referring him to my friends and family. Thank you Amrinder for your kindness u deserve more than a 5 Stars
---
** Multi Award Winning Realtor in Your Service **
- Top Performer of the Year Award 2022 -
- Platinum Club Award 2021 -
- Billboard Award Winner -
---